Acting in the territories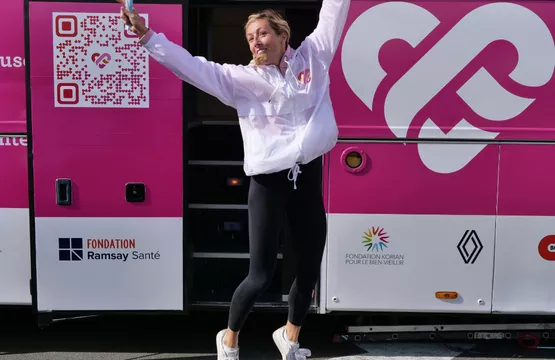 The Ramsay Health Foundation takes action in the regions by supporting or co-creating projects in the field with partner associations. The objective is to raise awareness, train or introduce good practices in the field of preventive health care, targeting as a priority the populations most remote from this subject.
The essential role of associations
Although national health prevention campaigns are essential, they are not sufficient to effectively reach all populations in all areas, nor are they effective in bringing about a change in behaviour.
Because associations play a key role in the advent of a more preventive health model, the Ramsay Health Foundation, in perfect complementarity with public health campaigns, has decided to take action in the territories by supporting or co-creating programmes with partner associations.
Whether it is a question of programmes on nutrition, risk behaviours, promotion of healthy lifestyles, early screening to avoid relapses, better monitoring of patients, etc., the objective of partnerships in the field is to inform and introduce good practices, targeting as a priority the populations that are furthest away from this subject (students, young people in the neighbourhoods, people in economic difficulty, etc.) in order to encourage them to take action.
Acting for Women's Hearts 
The Ramsay Health Foundation has decided to join forces with the Act for Women's Hearts Endowment Fund, with the Heart Bus, which offers screening consultations in priority neighbourhoods to prevent cardiovascular disease in women.
Cité internationale universitaire de Paris
The Ramsay Santé corporate foundation and the Cité internationale Universitaire de Paris have signed a partnership in 2021 to support or initiate preventive health projects, to encourage physical activity among students and improve their mental health.
The Ramsay Health Foundation has been supporting the Sport dans la Ville association since 2018. The objective: to encourage young people in the neighbourhoods, through sport, to think about health prevention and to adopt its codes.
The Ramsay Health Foundation supports the Voisin Malin association to inform, open dialogue and prevent the risks of addictive practices among young people in working-class neighbourhoods. The association carries out door-to-door missions between neighbours.
Other programmes and actions supported by associations 
Dites Je suis là : a platform to help spot the warning signs of a suicidal crisis and advise carers
Educat : a kit to raise awareness among young children about the prevention of school bullying
Vivons en Forme : programmes to combat social inequalities in health, in particular the "Tous motivés, lave tes mains, protège tes copains" action
Confins study : a study on well-being and mental health, particularly among students, and understanding the impact of Covid