One of the Foundation's actions is to encourage, support and accompany innovation in preventive health care for the benefit of sustainable health. How do we do this? By encouraging the emergence of digital or organisational solutions, by developing associative or training actions, by using social marketing as a driver for behavioural change.
The Prevent2Care Lab: the first incubator in France dedicated to preventive health care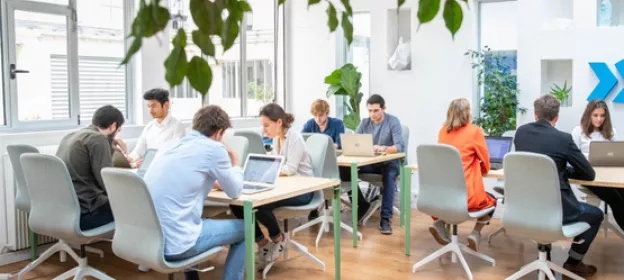 Description
Created in 2018 on the initiative of the Ramsay Health Foundation, and joined in 2019 by the Pfizer Innovation France endowment fund, the Prevent2Care Lab provides free support to all entrepreneurial and associative initiatives that develop innovative solutions in the field of health prevention through an accelerator located in Paris and Lyon. The selected startups and associations benefit from a nine-month tailor-made support, including individual strategic monitoring, mentoring, personalized training with experts from INCO, the incubation partner operator.
Exchanges and support with experts and doctors from the Ramsay Santé group enabled the young entrepreneurs to refine their proposals to the problems and constraints of the health sector. Several experiments and a clinical trial were launched in the Group's establishments.
88 incubated startups and associations supported since 2018
23 startups and 7 associations supported during the 4th class of the Prevent2Care Lab 2022
4 startups from Sweden and Denmark in 2022
9 months of support
The Prevent2Care Tour rewards innovative associations working in the field of health prevention
In parallel to the Prevent2Care Lab, the Ramsay Santé corporate foundation, together with INCO and the Pfizer Innovation France endowment fund, is turning its attention to associations, which play a key role in the preventive health landscape. Since its creation in 2019, the Prevent2Care Tour aims to highlight and reward associations that propose innovative projects for health prevention in the territories. 
The objective of the Prevent2Care Tour?
To identify and reward, in large cities (Marseille, Toulouse, Lyon, Bordeaux, Lille or Paris), associations that are remarkable for their ability to invent innovative health prevention schemes or programmes, for their territorial anchorage and for the partnerships they establish to carry out their missions.
A university degree to train professionals in preventive health care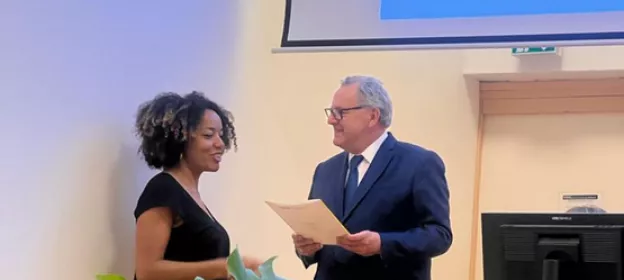 Description
Prevention is the poor relation of medical and paramedical studies, but in the context of a global health crisis, it has shown that it is an appropriate response, both collectively and individually. Convinced that a policy of promotion and prevention cannot be conceived without specifically trained personnel, the Ramsay Santé Foundation has therefore approached the Faculty of Medicine and Health Sciences in Brest to strengthen its approach to health prevention education by developing a level 2 DU to train health prevention officers.
For both partners, it is clear that an effective prevention policy must be based on the training of professionals in the specific modalities of this health prevention.
In the long term, the ambition is to contribute to the creation of a structured professional sector and referenced professions, providing real services to the population.