With 36,000 employees, including 24,000 nursing staff, Ramsay Santé is one of the main employers in the regions where it operates, and one of the largest private recruiters in the healthcare sector in France and Sweden.
In order to provide our patients with high-quality care, our ambition is to:
attract and recruit the best talent;
build employee loyalty through the development of each employee's skills and optimal working conditions (safety, health, well-being and equity);
accompany change by capitalising on decentralised decision-making and the responsibility of local teams.
Skills development
A performance management process makes it possible to identify the skills to be developed, according to the requirements of the position or as part of career development.
Whether for care-related or non-care-related trades, trainng is becoming strategic to prepare for the future.
Throughout the group, we develop:
improving care/services: quality and risk management, pain management, hygiene practices, care for the elderly, good treatment, specific features of outpatient care, therapeutic education, etc;
"Local Management" training courses aimed at sharing a common managerial culture for local managers;
a program for the development of key managers during career development aimed at increasing their leadership position.
In the Nordic countries
Talent management programs to support the development of high potentials.
Quality of Working Life
Surveys are carried out to identify areas for improvement, then build action plans to meet the needs and thus increase commitment and performance in a better working environment.
Disabilities
In line with its business lines and values, our group is committed to developing the employment of people with disabilities.
In France, more than half of the facilities have already reached and exceeded the target of 6% of employees with disabilities.
Our employees love their job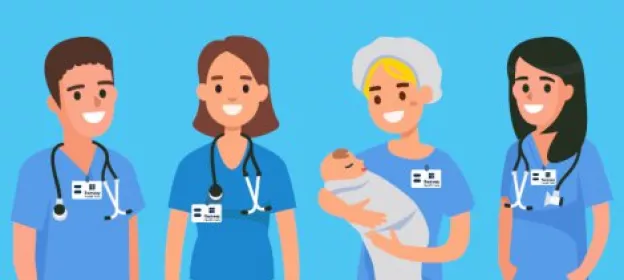 Description
The World Health Organisation has designated 2020 as the International Year of Nurses and Midwives,
on the occasion of the 200th anniversary of the birth of Florence Nightingale (1820 - 1910). In this spirit, the Ramsay Santé group would like to honour its nursing staff and pay tribute to their essential role in the care of our patients.
Join us !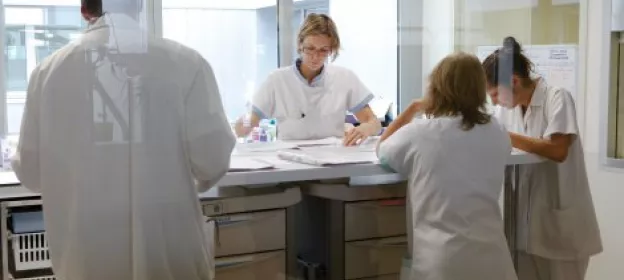 Description
Check out our job offers and apply now