Who are we ?
Key figures (2021)

36 000

8 600

7 MILLION

20 MILLION
20 million of consultations

33 500

154
154 hospitals and specialised clinics

45

27

130

51
51 mental health facilities

6
6 companies of sanitary transport
From French company to European leader
After the acquisition of Capio AB Group in 2018, Ramsay Santé has become one of the leaders of the private hospitalisation and primary care in Europe with 36 000 employees and 8 600 practitioners serving 7 million patients in our 350 facilities in five countries: France, Sweden, Norway, Denmark, Italy.
Ramsay Santé offers almost all medical and surgical specialties in three business areas: general hospitals (medicine – surgery – obstetric), follow-up care and rehabilitation clinics, mental health. In all its territories, the group contributes to missions of public service and to the territorial sanitary disposal, as for example in Sweden with more than 100 proximity care units.
The quality and security of care is the group's priority. As such, our group is today a reference in terms of modern medicine, especially in outpatient care and enhanced recovery.
Every year, the group invests more than €200M in innovation whether it is in new surgical or imaging technologies, in building or modernizing its facilities… The group also innovates in its organization and digitalization in order to deliver care in a more efficient way to the benefit of the patient.
History
In 35 years, Ramsay Santé has become the n°1 private hospitalisation provider in France and one of the European leaders in integrated care.
1987 - Creation of Générale de Santé by the Compagnie générale des eaux.
1994 - Birth of Capio, who acquires the Lundby Hospital in Gothenburg (Sweden).
1997 - Capio enters the Norwegian market through the acquisition of the Volvat Group.
1999 - St Göran's Hospital (Stockholm) joins the Capio Group. It is elected in 2017 and 2019, Best hospital in Sweden, category "Small hospital".
2002 - Capio enters the French market with the acquisition of Clininvest.
2010 - The Australian private hospital group Ramsay Health Care creates Ramsay Santé in France by buying 8 clinics with the support of Crédit Agricole.
2015 - Merger of Générale de Santé with Ramsay Santé creating the new Ramsay Générale de Santé group.
2016 - Takeover of the Hôpital Privé Métropole (HPM) group, which makes our group the only private hospital player in the Lille (France) metropolitan area.
2018 - Ramsay Générale de Santé buys Swedish Capio (260 facilities, 16,000 employees) making the new group the European leader in comprehensive care services.
2019 - The new group takes the name of Ramsay Santé.
About Ramsay Health Care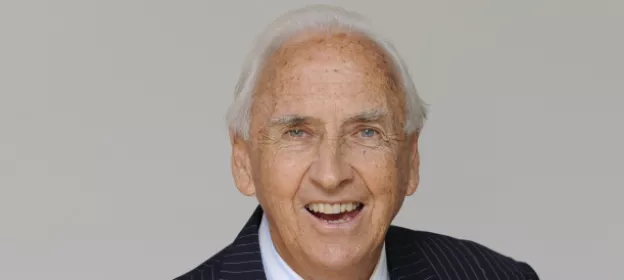 Description
Ramsay Health Care was founded in 1964 by Paul Ramsay AO, en Australian entrepreneur. Today, Ramsay Health Care has become not only the largest private hospital group in Australia, but also a global hospital group employing over 50,000 people and treating nearly 3 milion patients.