Quality and safety
Quality and safety of care are our priority.
Quality is a key feature of our corporate culture.
Measurement methods differ from country to country. However, they are continuously integrated into our working processes throughout the group.
Quality and safety In France
Our Group has received the highest certification marks from the French National Authority for Health (HAS) for a general hospital player.
99% A + B certification for our facilities vs 93% nationally.
This procedure, which is independent of the institution and its supervisory bodies, covers:
the level of services and care provided to patients;
the dynamics of improving the quality and safety of care.
In addition of HAS certification, regular internal audits are carried out using our Qualiscope tool.
Certification results of our facilities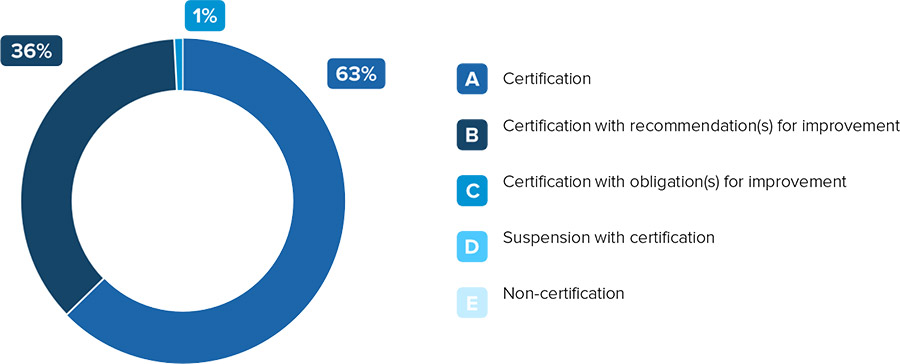 At 2020/06/30
Quality and safety in Sweden, Norway and Denmark
In our Nordic locations, quality measurement is based on QPIs (Quality Performance Indicators) which assess the performance of each location in four areas:
modern medicine
good information
an adapted treatment
a pleasant environment and adequate equipment
They allow an evaluation of meidcal results and patient satisfaction.
These QPIs are shared by all the medical and care staff and are provided at all levels of the course of care. This males it easier to compare institutions and share good practice.
Example :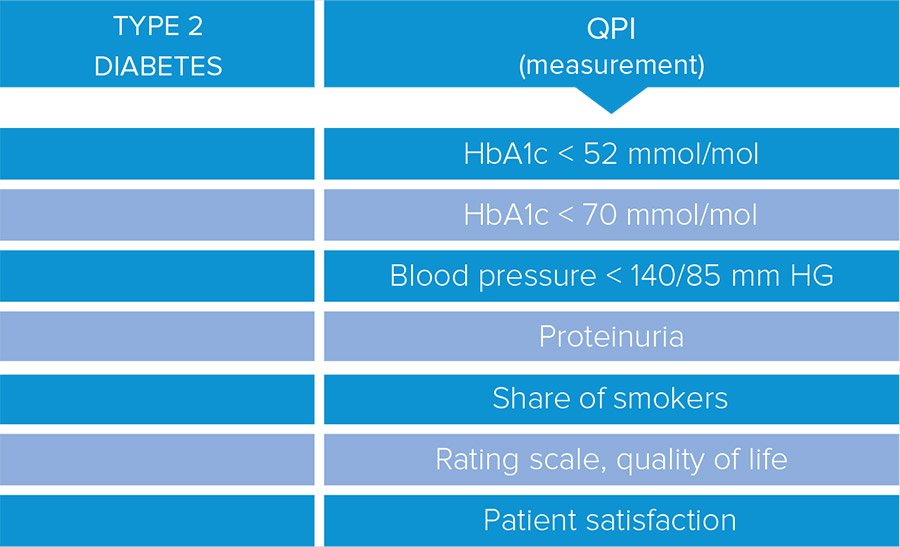 In addition to these QPIs, institutions have national indicators at their disposal. In Sweden, there are more than 100 national quality registers. Each register provides information, by disease or treatment, on the questions that are important to answer.