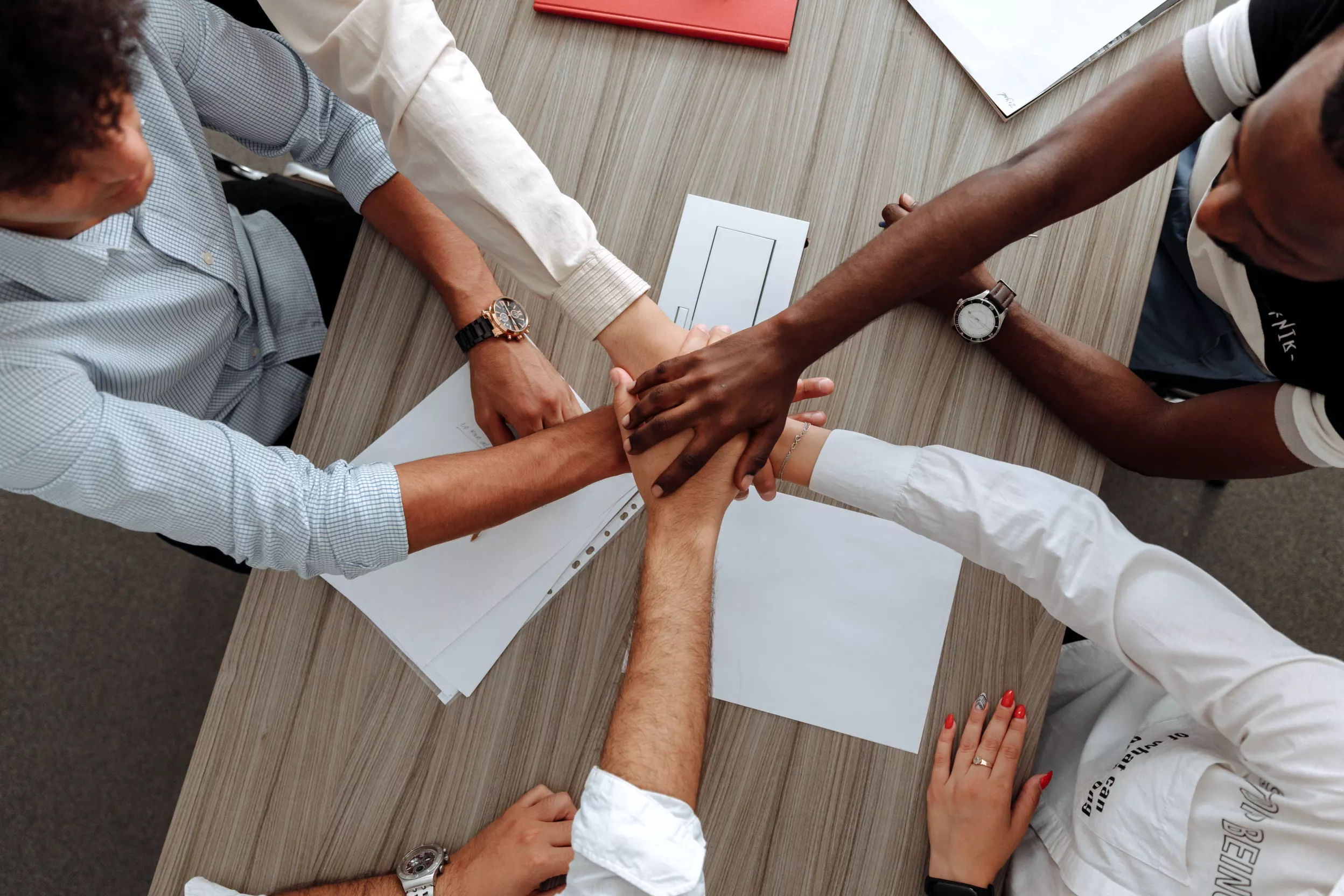 Accelerator Program - a win-win for both parties!
What is the Accelerator Program?
In short: The Accelerator Program can benefit the selected startups and innovative companies by gaining access to our staff, domain expertise, knowledge about patient pathways, access to data, and other key resources - resources that they need to develop their services and solutions. And we make important relations to tomorrow's healthcare enablers! Win-win!
Join the exclusive club of innovative startups hand-picked to ignite their growth in the healthcare industry with our Accelerator Program. Launched in 2022, only a selected few will be chosen twice a year to join this intensive program rooted in Ramsay Santé's proven innovation process and valuable collaborations with external companies.
Experience support and resources to bring your healthcare solutions to life. Our six month program goes beyond, and we'll guide and support you every step of the way to ensure your services meet clinical, quality, legal, and business standards within the healthcare sector. Gain invaluable insights and a competitive edge by accessing our domain experts, who bring years of experience and industry perspective to the table, giving your startup a stronger foundation, and increasing your chances of success.
As a potential customer from day one, Ramsay Santé offers you the unique opportunity to develop solutions that solve our problems and challenges. Your solutions will have a real-life impact, making your time in the Accelerator Program even more valuable. Join us in creating a win-win situation as you grow and develop your company while securing the opportunity for your solutions to be implemented within Ramsay Santé.
Don't miss out on this limited opportunity to be part of our Accelerator Program and take your startup to the next level. Apply now and be one of the select few to experience the full potential of your startup with the support of Ramsay Santé.
Interested in joining? Apply now!
We will accept applications to join the program within the following application windows:
3 February 2023 – 8 March 2023

End of Q3 (t

he specific application dates will be published in due time).
Why choose the Ramsay Santé Accelerator Program?
Program benefits:
Fast-Track Your Start-up's Success: Join our Program and develop your services and solutions with lightning speed.
Test and Launch in a Trusted Environment: Scale your solutions within Ramsay Santé, a trusted healthcare environment.
Future-Proof Your Solutions: Ensure that your solutions are modular and flexible enough for product market fit both inside and outside of Ramsay Santé.
Create Value for Both Parties: With early investments, business, and commercial agreements, you'll create value for both yourself and Ramsay Santé.
Seamless Post-Acceleration Experience: We'll support you with post-acceleration commercial outreach activities, ensuring your success story continues after the program is over.
What are we offering?
We offer start-ups the chance to come and test their services and solutions at our Living Labs in a real-life healthcare setting. Our Living Labs are located within each of our markets, specifically France, Sweden, Norway, and Denmark.
At the Living Lab, the start-ups will have access to real people, real staff, and real patients plus essential resources needed to succeed in healthcare, such as access to our domain experts in the medical, legal, innovation, and the data field.
Our goal is primarily to scale the start-ups services and solution to other sites / locations within Ramsay Santé, secondly, to potentially see the start-up grow its business with other customers. This will depend on whether the start-up meets the key success criteria specified for the process of acceleration.
It is a pre-requisite that start-ups joining our accelerator program enters into a Framework Agreement for the Accelerator Program, which will govern all aspects of our collaboration, covering among other things: Financial Conditions, Commercial Agreements, Business Agreements, IP rights, Personal Data Protection, Confidentiality, Security, Audit, Liabilities etc.
If the opportunity presents itself, we may also opt to invest in specific start-ups that are selected to join the program.
What are we looking for?
We look for start-ups that:
are curious and relentlessly aiming to make an impact in the healthcare space
have a strong team in place to support their company's growth plan
have matured beyond the incubator stage but are still early stage
have scalable, validated, and innovative solutions and/or services
are at the pre-seed, seed- or series A funding stage
are open to potential investment
have a starting focus on the French, Swedish, Danish & Norwegian markets with international growth ambitions
have a product that is MDR Certification/CE-marked; has the required certification or is in the process of obtaining such
Program Phases and Timeline:
For each cohort, the companies will go through four phases: "pre-screening", "selection", "planning" and "test & launch" phase.
1. Pre-Screening:
During the pre-screening process, start-ups will be pre-screened based on the above-mentioned company characteristics. About four to six companies will be selected to proceed to the selection process.
2. Selection process:
During the selection process, start-ups will be required to pitch in front of our Selection Jury. You will have 20 minutes to present the following, followed by 10 min reserved for jury Q&A:
1 video pitch – 3 minutes

1 company presentation – no more than 10 pages:
You should cover:
Target customers & needs

Solution & benefits

Business model

Strategy and development plan

Ask – what do you need from Ramsay Santé?
The specific date and time for the jury selection pitch will be communicated in due course.
The jury members will vote on each company pitch and based on these results, companies will be selected to join the accelerator program.
The results of the jury selection will be communicated soon after the pitching event.
We expect to select two companies to join each cohort.
3. Planning Process
During the planning process, each start-up will go through:
a deep dive to gain a detailed understanding of what is needed for the solution or service to be used within Ramsay Santé

what is needed during the test & launch phase

identify one or more suitable Living Lab(s)

secure a local project team

secure domain expertise

complete and sign the suite of necessary agreements

internal approval processes
A detailed project plan will be created with pre-determined test evaluation criteria.
4. Test & Launch Phase
During the test phase we will:
test and evaluate the services and solutions, based on the above-mentioned project plan and evaluation criteria

Test / POC / MVP

Evaluate and validate

Adjust and review
Once the solution and services fulfill the requirements we will proceed to launch it within the Living Lab and/or another units. Start preparations to potentially scale it internally within Ramsay Santé.