News
Portrait of Anne-Charlotte
on 2020/06/26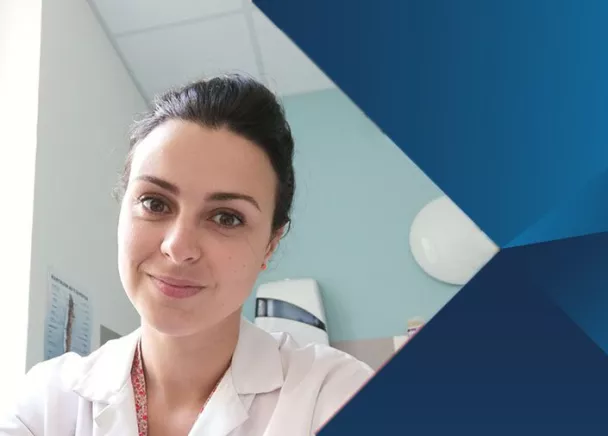 How long have you worked at Ramsay Santé ?
I joined the group when I arrived in the region in September 2015. At the time, the Belharra Clinic (France) had just opened and since then, I've been following its evolution!
What is your function ?
I'm a midwife and for the past year I've also been a tobacconist. I wanted to specialise in this discipline because I am very interested in the mechanisms of addiction. As part of this activity, I accompany pregnant women or women with a desire to become pregnant, as well as their entourage, to stop smoking and eradicate tobacco from the domestic sphere. I also sometimes receive couples on a PMA journey: smoking can be a brake on fertility, which is why we work together on this level.
The last part of my job is to coordinate the multidisciplinary care of vulnerable patients (isolated or chronically ill). They are referred to me by their gynaecologist or liberal midwife and I take care of setting up a complete care pathway to accompany them during their pregnancy.
Why did you choose this profession ?
Initially, I wanted to be a physiotherapist. So I enrolled in medical school and against all odds, I was accepted in the midwifery competition! You have to believe that destiny does things well... It's a really special and intense profession. When you are a midwife, you are at the heart of the intimacy of couples, you are there in the good times as well as in the bad times. The rhythm is generally steady but it's exciting. It is certain that you have to love human contact and be a little feminist at heart. On the other hand, you also have to know how to take care of yourself in order to keep going. 
What do you like the most in your job / in your daily life ?
What I like is that each guard brings a lot of new things. Every day, you feel really useful. The couples we accompany are grateful, and that's extremely rewarding for us!
Do you have a passion ?
I like manual work a lot: sewing, painting, DIY. I enjoy spending time renovating our house. But most important of all, it's my three-year-old son!
What are your career plans for the future ?
I'm just starting my job as a tobacconist, and I'm discovering new aspects of it every day. It's very rewarding! But I'm not closed to new things... I take things as they come, I let myself be guided by the current!