News
Portrait of Claire
on 2020/02/07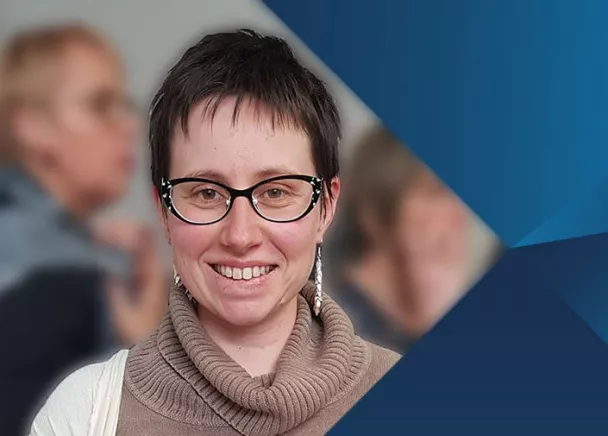 Why did you choose this job ?
Bringing children into the world is part of my family history. In the countryside, although he wasn't a doctor, my great-grandfather had this knowledge, and was asked to help with births. My mother is also a midwife. So I spent my childhood roaming around nurseries, and found my calling very early. In the first year of medicine, I ranked high enough to become a doctor, but I stayed with midwifery and have never looked back. In medicine, I would have had to choose between gynaecology and paediatrics, while as a midwife I get to work with both women and children.
 
What do you most like about your job/your daily life ?
It's a multifaceted job: boredom is impossible! It involves developing all aspects of human relationships in care: medical, psychological, social, familial, etc. We see the patient as a whole, and not just her anatomy. This is also what led me to enhance my knowledge, very soon after finishing my studies. As well as traditional care, I also offer homoeopathy and aromatherapy to my patients, to help to manage pregnancy issues (nausea, ligament pain, anxiety, etc.). Thanks to the hospital's management team, I was able to develop my skills, and apply them in a holistic approach. It also allows me to remain in full-time practice, in addition to my role as head of the unit, which I really appreciate.
Do you have a passion ?
Outside work, I bake and do pastel drawing. But I'm passionate about my job, because in addition to feeling useful, I appreciate the human relationships. When babies are born by Caesarian, I find handing the baby to the parents very moving, and it's even more magical when the child opens his/her eyes... to the world for the first time, minutes after birth. I feel privileged to witness this moment of mutual discovery.
What are your plans for the future ?
More births for our maternity ward! J And, at the same time, to continue developing comprehensive care and treatment for future mothers, particularly psychological aspects. The parental bond, detecting gestational and postpartum depression, postpartum psychosis, etc. These issues interest me, and are genuine public health challenges.