News
Portrait of Hélène
on 2020/06/19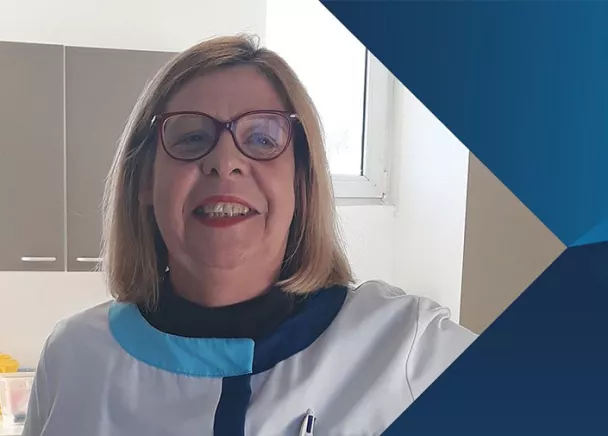 What is your function ?
I am a nurse in the psychiatric sector at the Yveline Clinic (Vieille-Église-en-Yvelines, Île-de-France). My job is to provide care to patients with psychiatric disorders.
How long have you been working at Ramsay Santé ?
I started working there in 1980. At the time, it was not yet part of the group. He has been part of the Ramsay Santé network of facilities for about ten years now.
Why did you choose this job ?
When I was younger, I was desperate to become a specialized educator after reading Lost Dogs Without a Collar by Gilbert Cesbron. This novel tells the story of children from disadvantaged backgrounds who find help from caring adults. 
After graduating from high school, I worked for a year in a medical-educational institute, after which I unfortunately failed the teacher's exam. After a few months of wandering around the university, I answered an ad found by my mother in the newspaper: a clinic was looking for psychiatric nursing students. I was offered a job that allowed me to study for three years while working. I was immediately passionate about it. I got my diploma... and I never left!
What do you like most about your job and your everyday life ?
The most interesting part of my job is the interview process. When patients arrive, they are in pain and often destitute. That's when we establish a real relationship of trust. This is a key stage, which then enables the multidisciplinary team to understand how the patient has reached this breaking point and then to offer him or her appropriate care. 
More generally, I like to contribute to establishing an atmosphere of serenity, creating a bond and making patients understand that they will always be able to find kindness, listening and empathy in our structure. 
Do you have a passion ?
Psychology is really my passion, I like to try to understand the psychic functioning of individuals. That's what I always read about! Apart from that, my family is very important to me: I enjoy taking care of my children and grandchildren.
What are your plans ?
In a few days I will be retired. I've had a great career, I've loved my work... but now I'm going to take more time for myself and my family! Thanks to this new start, I will be able to enjoy the simple pleasures of life!
Do you have a nickname ?
I don't have a nickname, everyone calls me Hélène!