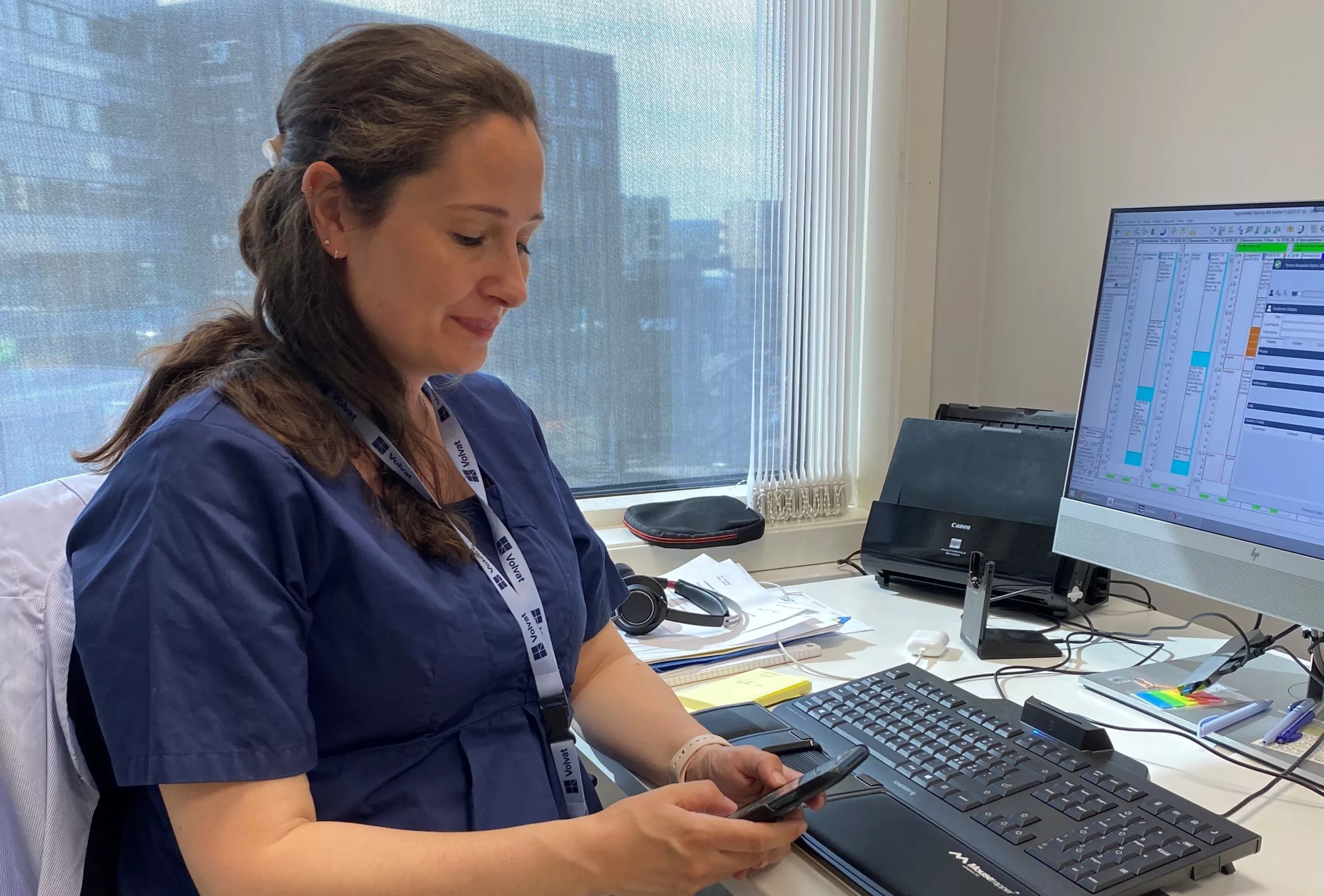 Innovation Award nominée Volvat abandons pdf's for gamified learning
Volvat is Norway's leading private healthcare provider, with more than 20 different clinics and 1200 employed healthcare workers on the staff. "We used to send out information and educational material in PDFs via email to our staff. Few people read them, and from an educational perspective, it was quite boring. And there is no time for sending everyone to all-day-long lectures" says Linda Vibeke, CHRO of Volvat.
They started talking about other ways of learning. Since Volvat takes part in many start-up incubators, they have contact with a wide portfolio of companies. Andreas Roos, CDO of Volvat, explains: "This is part of a strategic profile we have had for 4-5 years, that is now bearing fruit. Dealing with innovation and partnerships is a marathon. We keep the dialogue and wait for a good match between our needs and the solutions we have heard about. Then we can act fast. As private healthcare actors, we are truly living labs. Good ideas can be launched tomorrow."
From their contacts with different start-up companies, they started exploring Motimate, a company offering a platform for microlearning. One of Volvat's newly employed HR resources had the experience of working with it, which facilitated the decision to try it even further.
They launched it in January 2021 with a few courses. Now there are 20 different courses, or "moties" as they are called, with different profiles. They started with introduction moments for the newly employed, and education for managers on mandatory tasks when employing new staff. When it worked out well, they tried it for another purpose: To spread internal medical lectures. Just by using a PowerPoint and a youtube-clip from one of their doctor's lectures on hormonal replacement therapy, and adding a quiz section, they made the learning more accessible. And when the Quality department saw a need for an IT safety education, it was an easy task of an hour to create a motie on that topic.

"We liked the idea of making learning easy, fun, and possible to do on the fly, since it usually just takes 5-10 minutes to do a motie", Linda says.
The term "on the fly" also captures what it's like to work with Motimate. "It's simple to create our own learning sessions. The ambition level can vary, and that is ok", explains Linda. "We want it to feel easy. You can create a decent and good enough product, quickly and for free. It's perfect for sharing internal best practices or lectures. But if you want to have one or two more professional moties, as we wanted for our "Welcome to Volvat" onboarding course, you can ask the company for help and get a really advanced presentation at a low cost. You feel proud of Volvat when taking that course!"
The use of the app, which is software as a service, has not been associated with any investments. They pay a small fee per user and month, without binding time. As an assigned superuser, it is easy to create presentations, but also to brand the page after corporate colors, etc. Even if the app is simple to manage, Linda's advice is to involve the IT team at an early stage to make sure there are no other obstacles.
The user frequency is high, and the feedback on the content is done by stars at the end of each motie. Everybody in Volvat does not yet use Motimate, but to all the newly employed, it is now a part of the onboarding procedure. 
When evaluating the user experience, they find it to be modern, neat, and intuitive. The gamification and quizzes add a stickiness. Suddenly, learning has turned fun! (During the demo towards the end of the interview, Linda and Andreas are keen on competitively but playfully comparing their results.)
Would they do something differently if they had to start all over again? After thinking for a while, Linda replies: "We would have enrolled more persons from the operations from start, to faster get to the point where we meet the right needs. The first users were managers who were to attend a mandatory class. Then we expanded the platform to sharing lectures for doctors. And then further beyond. We did not plan everything from start but have focused on improving along the way. This type of digital innovation doesn't need to be perfect from start. We just thought "let's try this" and got started. We are a learning organization. We will never be done", Linda concludes.